Create a home in the city of London for the "Wandering Furniture", buy old furniture and give away
October 15, 2019
The mayor of London, Boris Johnson, announced on the 12th a "recycling and recycling project" to encourage the public to reuse used household items, hoping to reduce the amount of garbage in London and promote low-carbon life.

"Recycling and Recycling Project" for 3 years

Johnson said that the three-year project plans to recycle 30% of the used furniture, home appliances, books and bicycles in London, which is equivalent to reducing carbon emissions by 80,000 tons. The City of London will provide £8.4 million ($12.6 million) in funding for the project. This will be the world's largest recycling and recycling project.

In order to ensure the smooth implementation of the project, London will set up multiple contact points in the sub-region to provide residents with services for recycling, storage, refurbishment and sale of various household items. In addition, the project plans to establish a "recycling studio" to train residents in the skills of refurbishing furniture.

James Clively, chairman of the London Waste and Recycling Committee responsible for the project, said many charities have long started a similar recycling project, but this time the city government participated for the first time. This project hopes to remind people that used household items are also alive. "It is the responsibility of each of us to get old furniture out of the abandoned fate and find new owners who need them." At present, 35 recycling agencies have joined this. A project, and this number will increase in the future.

Recycling furniture will create a "home" for the wanderers

London produces 65,000 tons of household waste each year, most of which need to be buried, not only occupying a large amount of land, but also causing a considerable amount of carbon emissions.

According to Matthew Thomson, CEO of the project, the project aims to recover 17,000 tons of waste that had to be buried in the first two years and achieve the goal of reducing carbon emissions by 80,000 tons. Among them, recycled household items will be provided to those who are homeless or who live below the poverty line at an "affordable price". At the same time, the project will create at least 150 new jobs, especially for young people and criminals, and it will also provide hundreds of volunteer jobs.

"The 35 recycling facilities in the City of London are small and localized, which greatly limits their recycling capacity. Many large-scale recycling projects cannot be done. Today, we weave these 35 institutions. 'There has formed a network together. From now on, you only need to dial a number, and our organization will come to accept the waste you don't want."

Matthew said: "With these recycled furniture, we can assemble a four-person bedroom in two hours for another £200. For those who are homeless, it means a 'home'. ."

"We believe that this project will be able to save the local government a lot of money and create jobs." Matthew added that several cities in the UK and other countries in Europe are very interested in this recycling model.

You can now execute every recipe to perfection with this amazing kitchen utensil set! The Kitchen Utensils set will provide you with everything you need to mix, stir, flip, serve and cook like a pro.

PREMIUM QUALITY:The cooking tools set contains 6 premium quality kitchen utensils that are carefully crafted with food grade silicone and wood. The heat resistant siliconeis free from any dangerous materials for maximum safety, and the wooden handles are very strong for unique durability.

ECO-FRIENDLY MATERIALS:The Cookward kitchen tools are the perfect alternative to plastic. They are made with eco-friendly silicone and natural wood that are safe for the environment and your health, and easily sustainable.

NO MORE SCRATCHED POTS:Forget about scratching yourpots and pans every time you cook! Unlike the usual stainless steel utensils, these cooking tools will never damage your pans. They are also non-stick for perfect results.

STYLISH DESIGN: These cooking utensils have a modern design that will match every kitchen decoration and style. The kitchen tools come in elegant blackand natural wood so they can be perfect for every style, from rustic and romantic to minimalist and modern.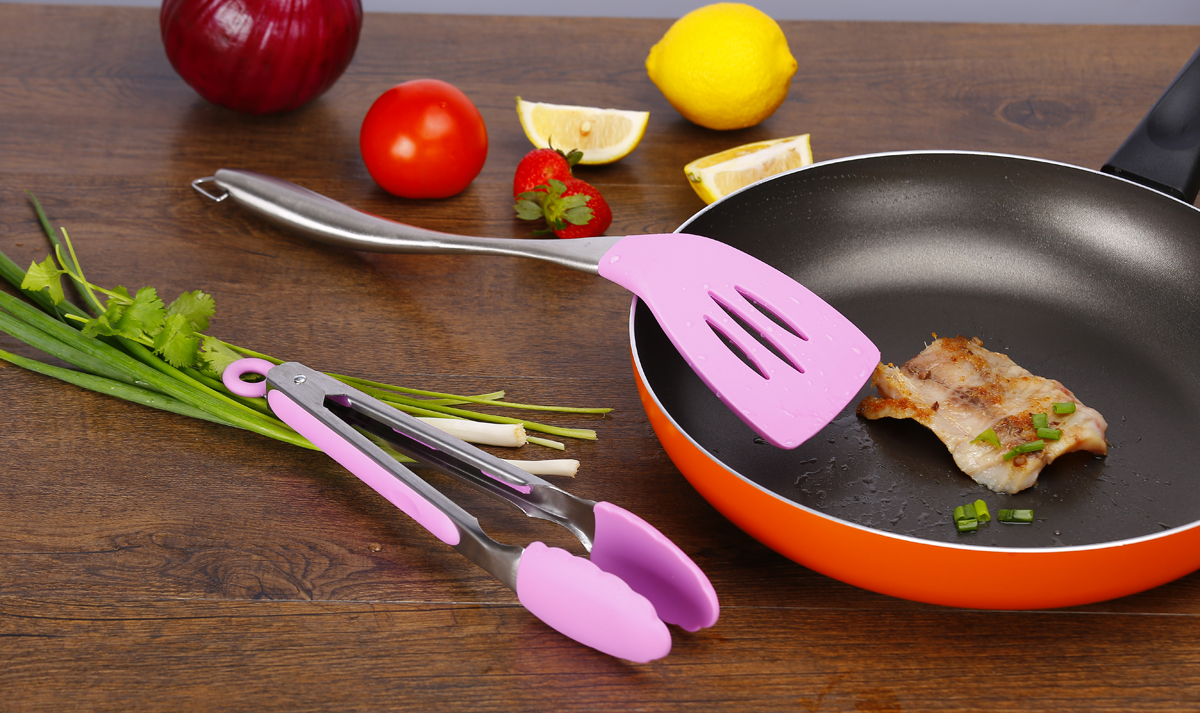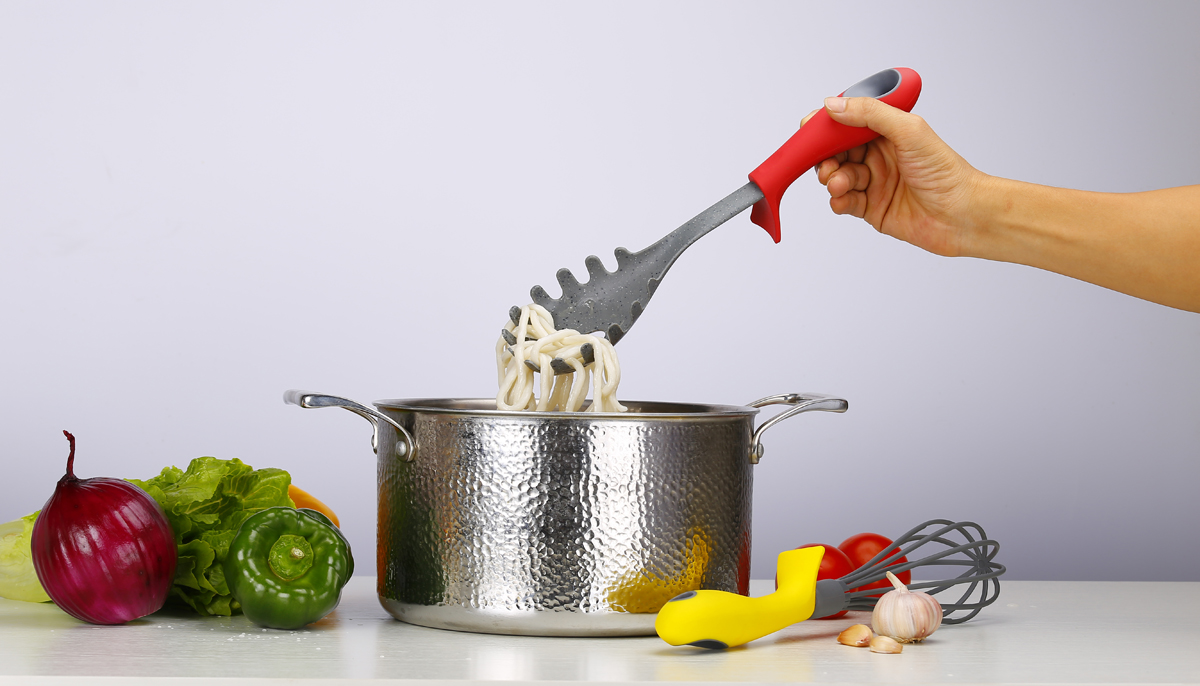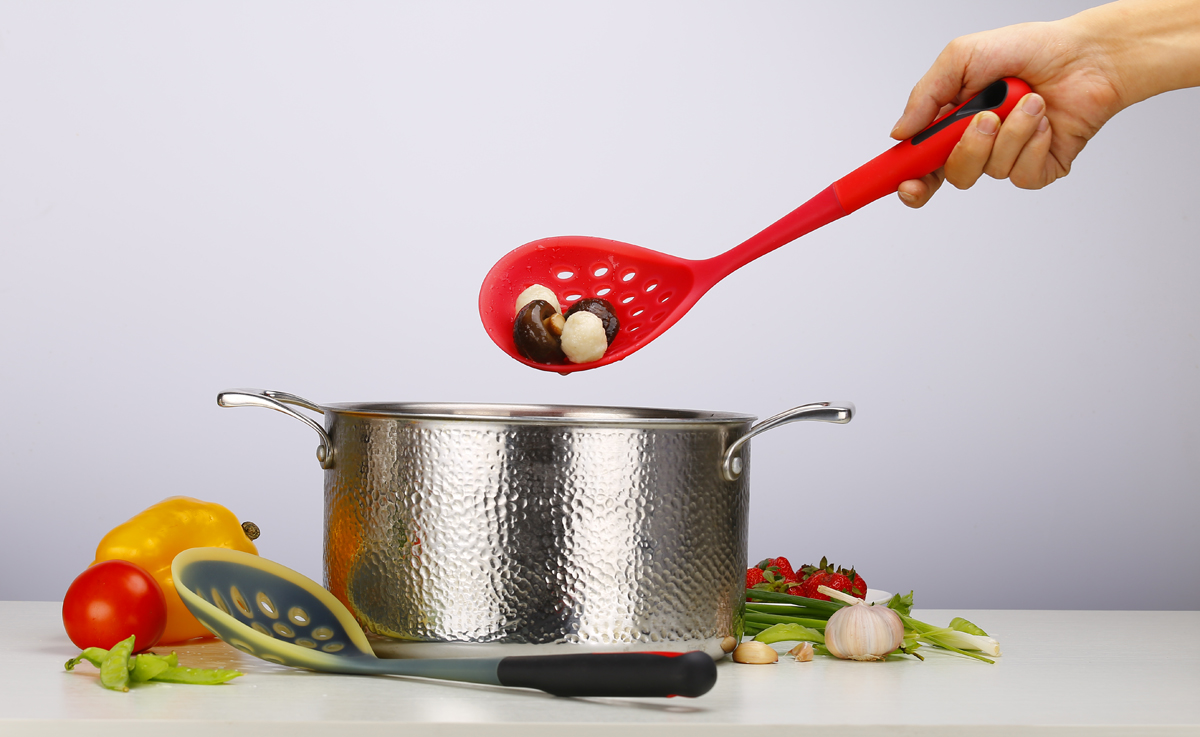 Kitchen Utensils

Kitchen Utensils,Colorful Kitchen Utensils,Silicone Chef Utensils

YANGJIANG TOALLWIN TRADING CO., LTD , https://www.kitchenknife.de